How to Become a Fashion Designer
Fashion designing is like a plethora of wide and short concepts swirling around the demand and creativity of a person. You have complete freedom to cut and create whatever you may call as aesthetically and visually pleasing. Conceptual learning and practical implementation are two major aspects of fashion designing. Today's generation is well-versed with the concept of what would look good on them so they even look the world through those imaginative eyes! That passion needs a helping hand that would show them the direction to their destination which would be their desired career or maybe a job profile. What better than knowing that you can go step-by-step learning all the fashion terminologies and apply them too? RK Academy of Art and Design is one such institute that aims to bring to you the best faculty helping you imbibe the concepts of fashion designing.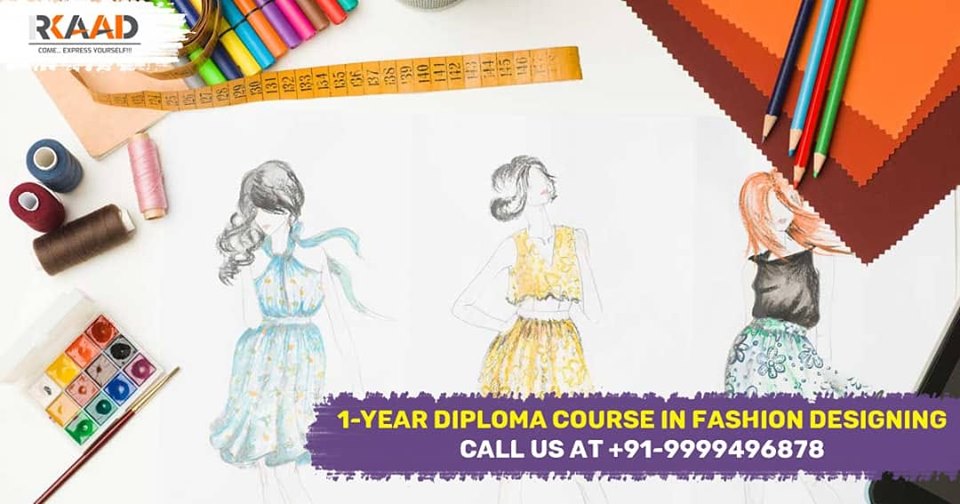 1-Year Fashion Designing Course
1-Year Fashion Designing Course is basically a course in which the entire syllabus constitute 3 sections i.e. basic, intermediate and project work. The last part of the course will include the project work which they will be included into their portfolios. We make sure that everything goes systematically when it comes to our classes in fashion designing. The concepts under the basic level are:
Introduction to Fashion Studies, Fashion Theory
Research Methods and Theories
Factors affecting Fashion
History of Costumes
Foundation Art
Fashion Forecasting and Trend Prediction
After this, the intermediate part starts wherein the students are now well acquainted with the basics and they can proceed further in the depth of the concepts. The topics under the intermediate level are:
Product Development
Merchandising, Management, and Marketing
Construction, Design, and Object-Based Projects
Sustainability of Fashion
Daily Fashion Practices
There is another part to the diploma course in fashion designing that is when the student has laid a strong foundation in your basic and intermediate concepts, now it is time to put everything that they have learned till now into implementation! This brings us to the project work. Experienced professionals and industry experts have designed this project work. This will be drawing a parallel between the trends in the outside world and the knowledge that the student has gained in this entire course of time.
6-Months Fashion Designing Course
There is another short term course in fashion designing which is 6-Months Fashion Designing Course. In this particular course, all the concepts will remain the same. There is a slight difference that you have a little short period of time to grasp all the important terminologies. Fashion designing is not only about creativity. It also demands that you are able to walk along the latest fashion trends and styles. We at RKAAD aim to hit the dart straight at the center when it comes to providing our best in diploma courses in fashion designing.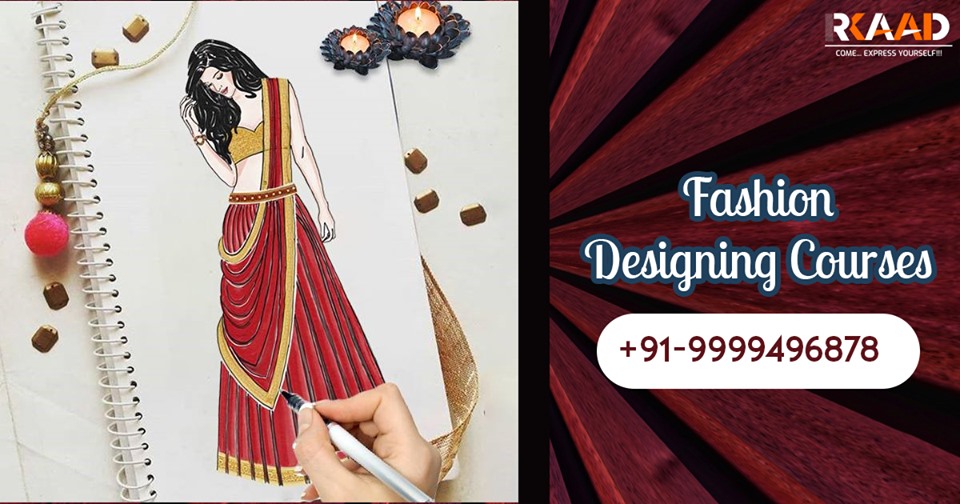 Last but not the least; when one searches for an institute of fashion design, he or she has a lot of expectations and an ambition of establishing a successful career in the fashion industry. We are one of the Delhi schools of fashion designing that not only provides knowledge but also we help you in getting your desired job profile or in other words, placement support after the completion of the course. For more information regarding this or any other course, you may visit our website: www.rkaad.com