Fashion designing course in Delhi
Fashion designing is a creative course option where students hold the responsibility for the overall impact of designing such as creating original garments or clothes, accessories and footwear as well. It is worldwide considered a very prosperous vocational education stream.
Fashion industry is growing by leaps and thus it is bound to open up plenty of opportunities for its aspirants. Fashion design involves creating clothes as well as lifestyle accessories and knowing important aspects of this course is definitely worth.
Skills that you need in Fashion Design
Building a future in this field requires an artistic and creative personality. Besides you need to be good and interested at drawing and the efficiency for expressing your ideas by means of helpful sketches. Followings are the skills that an aspirant should possess in order to pursue a Fashion Design program:
Artistic choice with creativity like sensitivity to colors, shades and tones
Original and innovative communication skills
Should be able to think in three-dimensions for translating visualization into garments
Visual imagination with eye for detail
Observation
Subjects involved with Fashion Design course
The topic depends on what kind of course the candidate is offered on completion of the course such as degree, diploma, and certificate. Besides, it also varies from college to college with their fashion design course curriculum.Fashion designing course in Delhi may offer thefollowing topics for an undergraduate course: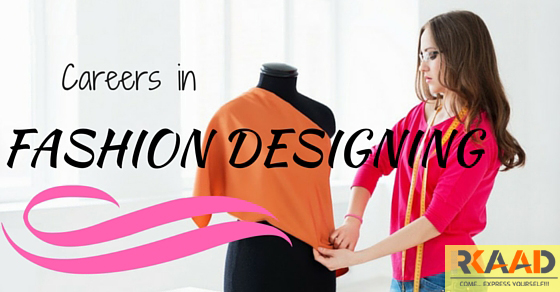 Introduction– pattern making & draping, textiles, fashion design and technology, sketching & illustration.
pattern making & draping, textiles, fashion design and technology, sketching & illustration.
Fashion theory, social science, management, current trends & forecasting, computer aided design, element of color and design, fashion model drawing, fashion accessory.
Related jobs
As a fashion designer you can start your own label or join a designing firm and design clothes for them.
You can work for clothing companies, boutiques or outlet chains as a fashion marketer. In this job profile you will be working towards publicizing and increasing awareness of a particular brand, label or department stores.
As a fashion concept manager, you are responsible to think of unique themes on which a designer, brand or fashion firm can design clothing or accessory range.
Fashion designing institute in Delhi
After clearing 10+2 from any stream, one can pursue a Fashion Design course at the graduation level. Most popular Fashion designing institute in Delhi prefer their candidates completing their schooling from any recognized board. Design graduates are preferable for pursuing such a course at the postgraduate level, however, it is always open to aspirants from other courses or streams to apply.