Fashion Designing Courses in Delhi
As the wedding season is around the corner, there is one thing that pops up in everyone's mind and that is their 'OUTFIT' which radiates an Indian aura. Certainly, we can see fashion taking a toll pretty much over everything and that is what leads to the creation of new trends! One very important element of this entire scenario is garment and embellishments. Well talking of embellishments, a fashion designer might have already learnt it through Fashion Designing Courses in Delhi. But for others who might want to know out of curiosity, this article will be all about surface ornamentation!

Diploma Courses in Fashion Designing in Delhi
Since the invention of clothing, we could see people prepping their clothes and adding amazing mirrors and sparkling stones to their normal looking garments to make them look beautiful. The concept of surface ornamentation can also be seen in the modern-day  CHIKANKARI suits and Kurtis. Surface Ornamentation is basically nothing but decorating and enhancing any particular fabric with the help of various stitches, threads and embellishments. Generally, you get to learn about this in the initial stages of Diploma Course in Fashion Designing Courses in Delhi.
Fashion Designing Institutes in Delhi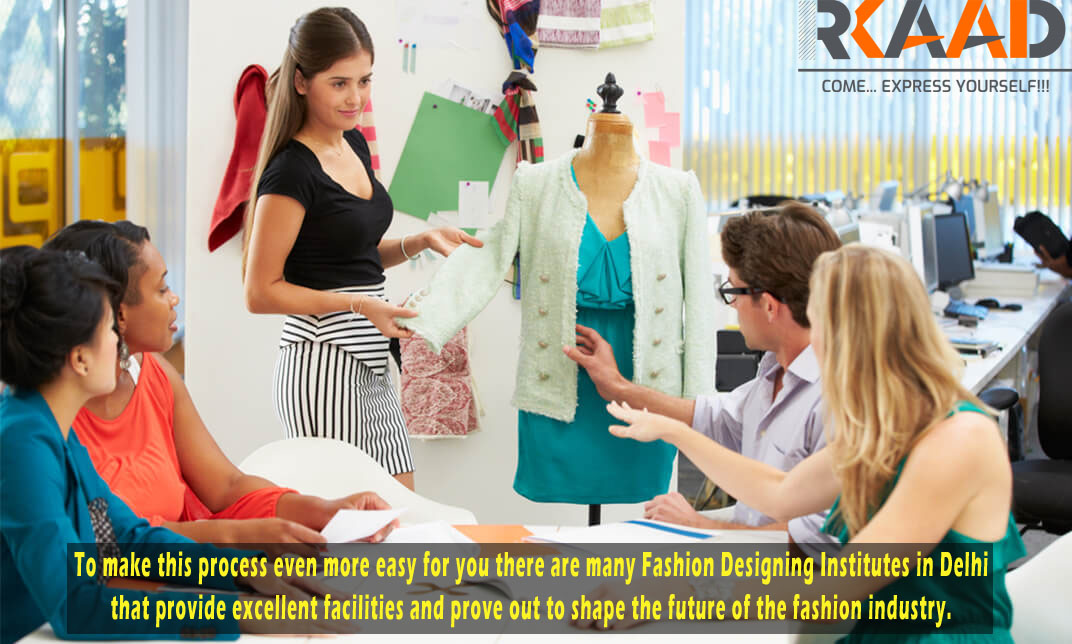 In the present scenario in India, there is a huge demand for fashion designers who can design and stylise the outfits for certain events and occasions. In this situation, people usually prefer renowned fashion designers who have worked in the industry or maybe owning a brand. To be able to be at that height of success, you really need to have great knowledge of various techniques and terminologies that come under fashion! To make this process even more easy for you there are many Fashion Designing Institutes in Delhi that provide excellent facilities and prove out to shape the future of the fashion industry.
Degree Course in Fashion Designing in Delhi
There are various depths to each and every concept just like surface ornamentation. There is stumpwork, cross-stitch, goldwork, crewel embroidery etc.Knowing and understanding a particular element of fashion helps us in using it in the right place and with the appropriate garment.
We cannot do a thread work of a dark colour on a dark coloured fabric as it might not show up most of the time. The demands of the particular client need to be understood and the trust remains intact only when the person is convinced that you are a knowledgeable fashion designer who knows how to put creativity in a way that looks classy and to the 'T'. All of these traits are imparted by a good Degree Course in Fashion Designing in Delhi as you need to devote time to gain as much knowledge as possible so that you can match up to the upcoming trends.